Wildlife Experiences offers a range of environmental and ecological services that may be required by developers, local government, statutory authorities, the utility sector, civil engineering and construction companies, not-for-profit organisations and community groups, farmers and private land owners.
Our services include Fauna and Flora surveys, Biodiversity assessments, Habitat Hectare and vegetation offset surveys, Fauna and Flora salvaging, Land Management Plans, EPBC and EES referrals and Pest Plant and Animal monitoring. With our vast network of associated professionals, both here in Victoria and interstate, we believe that we can deliver quality services Australia wide. More information on our services is below.
Fauna and Flora Salvaging
Developers and constructions companies are increasingly being asked by local councils or statutory authorities (e.g water, roads) for fauna / zoological habitat assessments where vegetation such as large trees are to be removed. If native fauna, especially threatened species, are found to be using or considered likely to be occur in the vicinity of the vegetation clearance, zoologists are required on site to remove (salvage) any affected fauna and release in suitable habitat nearby. One such example from a recent development proposal is below;
As required by council for tree removal activities. Prior to any removal or pruning works of native trees commencing, the subject tree must be inspected by an appropriate zoologist to determine the presence of any native animals living or nesting in the tree. Should any native animals be detected they must be caught and relocated to a site deemed appropriate by the zoologist.
Our staff have had a large amount experience undertaking these zoological assessments and subsequent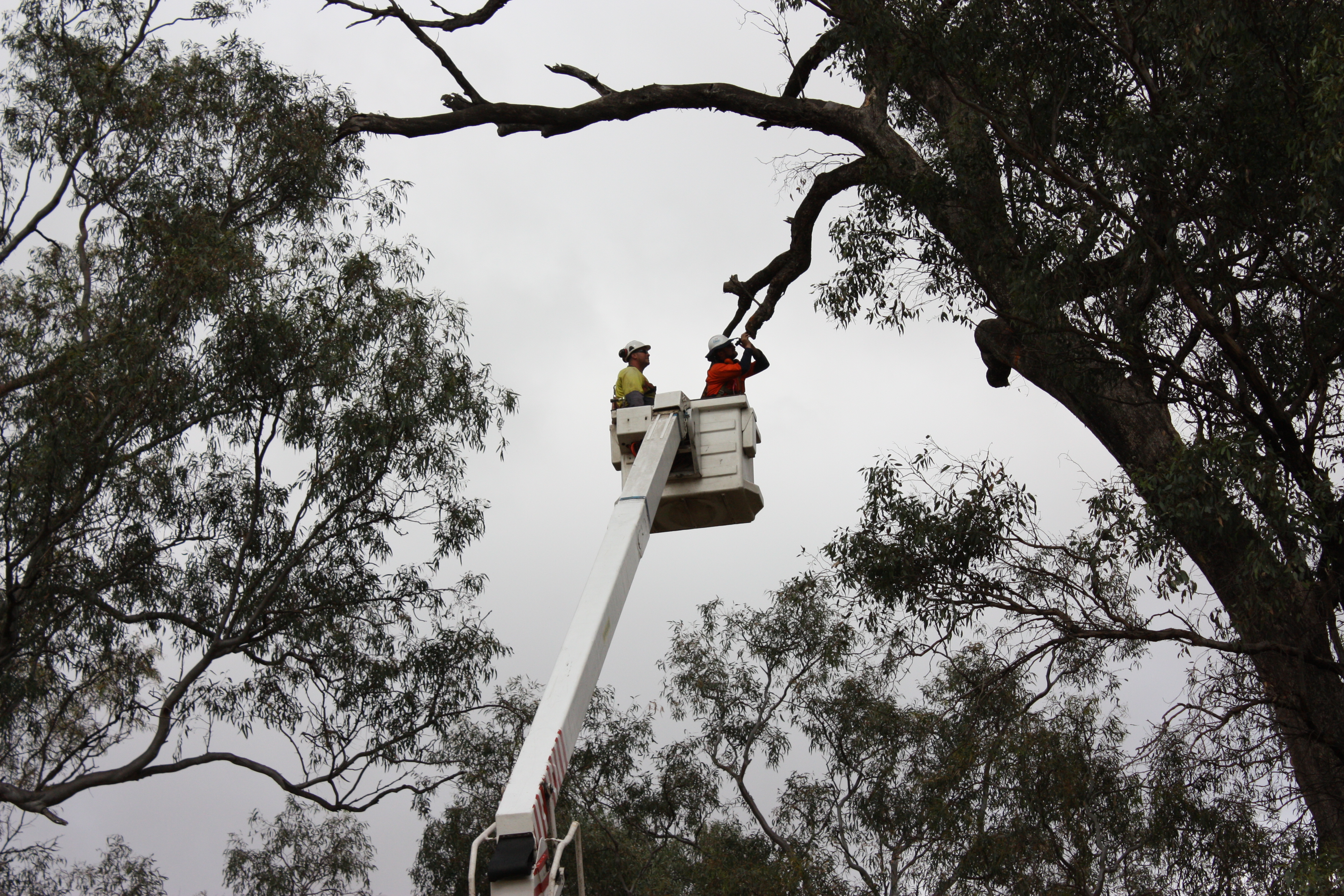 salvaging and pride ourselves on working closely with the contractors, arborists to achieve positive outcomes. Not only is our staff experienced at undertaking the assessments prior to vegetation clearance but with over 40 years of animal handling experience and worksite experience, we the have the understanding and equipment to be on-site during the felling / clearance process. We are also experienced in the salvage of native flora.
With our personal understanding of clearance procedures, our habitat assessment reports not only outline our findings but also make recommendations on how the work can be undertaken to fit in with clearance procedures.
Most importantly, Wildlife Experiences has the appropriate Department of Environment, Land, Water and Planning (DELWP) permits to undertake these projects, or can obtain the necessary permits on a case-by-case basis. Our lead staff also has venomous snake handling accreditations.
Some of our salvaging projects are highlighted under Recent Projects.