Are you a "twitcher" and have a target list of wildlife species that you would like to see?
Have you heard about wildlife locations but only dreamt about visiting, and now have the chance to…?

If so, we can put together an itinerary for you that would give you a good chance of seeing those species and or making your dreams come true by visiting locations such as the Werribee Treatment Plant or Penguin Parade, Phillip Island.
For instance, we recently had a request to include a to visit Hanging Rock near Macedon, in central Victoria. We are able to plan our birding day around visiting Hanging Rock, picking up many bush birds along with iconic animals like Eastern Grey Kangaroos and Koalas, along the way with and even a visit to the Hanging Rock winery. Here's what our client had to say about this trip...
"Melbourne: Husband wants to go to Hanging Rock. He loves the movie ("Picnic at Hanging Rock"), in part because it petrifies wife. But who can worry about a creepy movie when birding?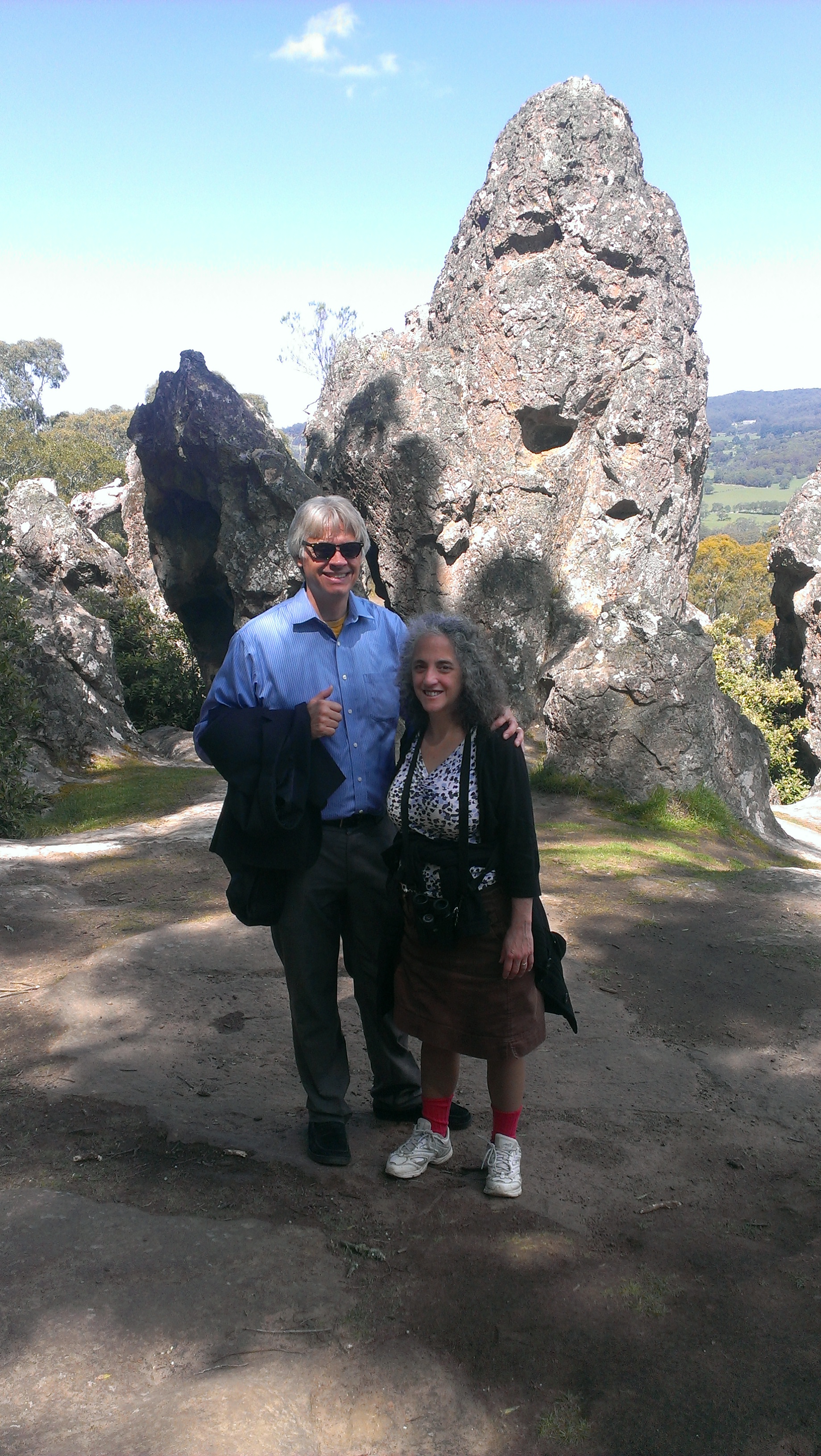 Our guide, John Harris of Wildlife Experiences, is superlative. Besides the honeyeaters and pardalotes, he bequeaths us a koala, hugging the top of a tall tree. A group of 20 Gray Kangaroos wander by a stream. The next day, John
takes me to the Southern Ocean for Shy Albatross and Rufous Bristlebird, followed by the Western Treatment Plant in Werribee, a prime birding area featuring lagoons filled with "waders," ducks, crakes and Brolga, a large gray and red crane.
Returning to Melbourne, John says, "Let's see if we can find an owl." We cruise the fences at night along the road. We drive. We stop and look. We drive, stop and look some more. Just as we are about to return to the highway, John stops: "There's an owl," he says. And on the fence is an Eastern Barn Owl, bobbing its head, intently scouring the ground for prey." Excerpt from "Bird Calls" the newsletter of the Evanston North Shore Bird Club (www.ensbc.org), Eleanora, Illinois, USA
We are more than happy to accommodate partner's wishes also while providing an informative and wildlife-filled day and or night.